12 min read
SECRETS TO SUCCESS - ZOOMINFO, PERSONALIZATION & MORE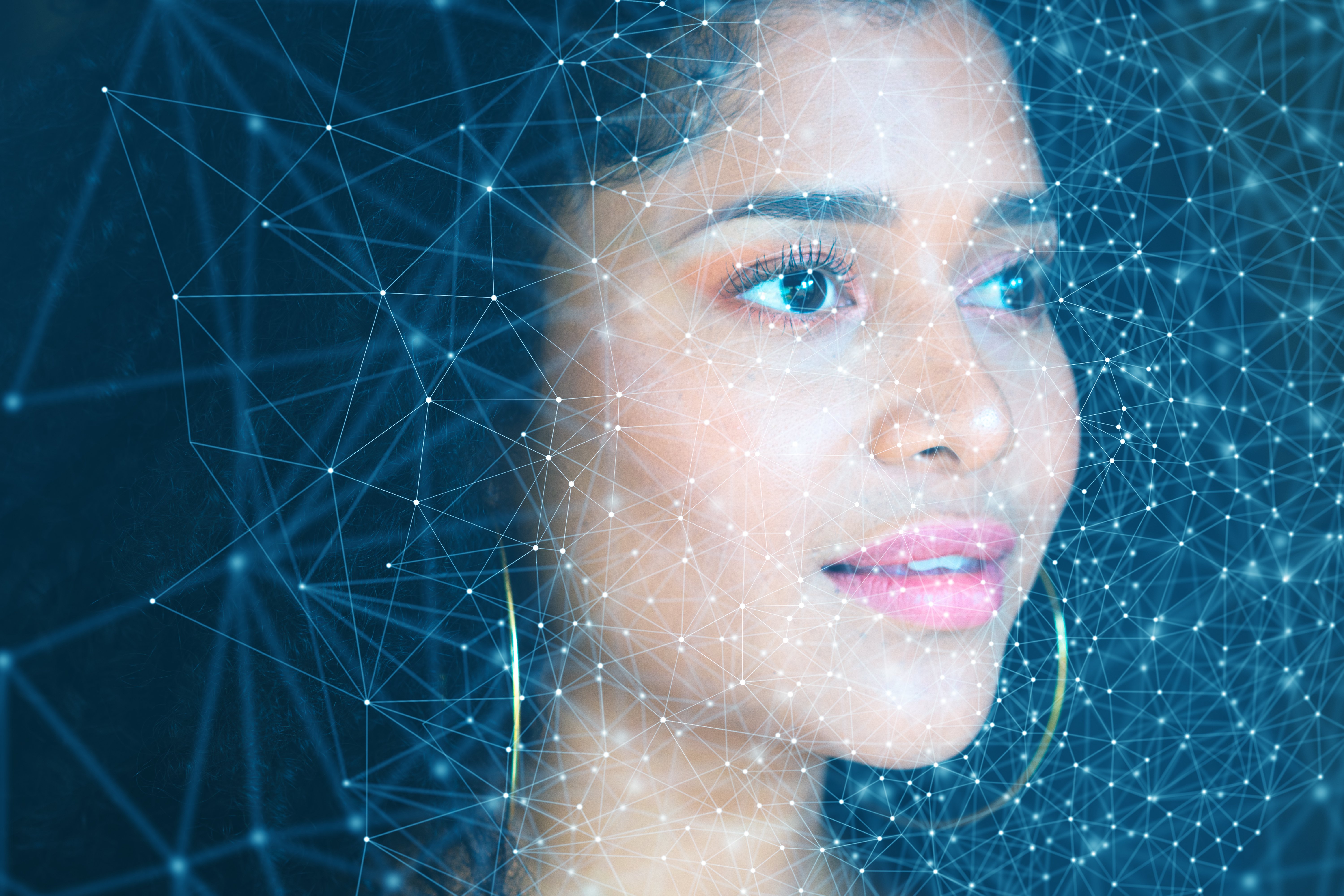 Is your team manually searching for the information needed to win clients and grow your business? Thinking of subscribing to a database or SaaS platform to help you out, but feel lost deciding on which one (or which few)? How about when you do get the right software and the right data… but then what? What's the best way to make use of it all?
We know that finding valuable data and using it to support business decisions is difficult with the sea of options and strategies out there. Luckily, Infinityn has a winning combination for sales success that we can share with you.
Our formula consists of a tech stack, specifically platforms such as ZoomInfo amongst others, which provide us the most relevant and useful data. We combine that data with a genuine, humanized approach, as well as our industry expertise, which ensures we make the best use of that data. This combination is summarized below as the SPS3 Methodology:
Technology + Human-to-Human (H2H) Approach + Art/Science of Infinityn
=
The SPS3 Methodology
The SPS3 Methodology was formulated here at Infinityn International to provide a systematic approach that can be utilized throughout our growth journey - and yours too! The SPS3 Methodology results in effective, quality leads that convert, all while gaining efficiency of time and resources. In this article, we'll share our secrets with you and break down each of these components so that you can implement them as well.
TECHNOLOGY - Combo Tech Stack
Besides doing manual outreach, we employ the best technology to aid our efforts and make the project as effective as possible. As we've outlined in a previous article (linked here), it takes the right balance of software and tools to set up the sales/marketing ship for smooth sailing, and this balance is quite tricky to find. On one hand, it's necessary to choose forward-thinking, next-gen software platforms that can best make for an efficient and automated operations process, so that your team can have the capacity to focus on the issues that cannot be automated. On the other hand, the platforms and technology you choose cannot be too complicated or too many, because you might end up becoming overwhelmed or confused with the learning curve of many new systems and processes. This would lead to slower operations and inefficiencies that could lead to unfavorable financial outcomes.
As a perfect middle ground between those two challenges, we've found the combination of Zoominfo, Hubspot, Linkedin and Aircall to be the tech stack that checks all the boxes. While using one of these platforms alone would still be extremely powerful to level-up any organization, we've found that these specific platforms in unison bring unique capabilities that satisfy what a smooth running organization needs in their sales department. These technologies together create synergy: they're user-friendly and intuitive enough to be implemented across all relevant teams, and insightful enough to deliver the information we need most to conduct deep research for extremely personalized outreach to our clients. The platforms additionally have great user-support, bug-updates, and they integrate with each other seamlessly.
Having a mixture of various platforms allows us to effectively engage with our prospects through multiple channels. Rather than relying solely on marketing automation to capture interest and nurture leads, our multi-channel engagement leverages a mix of social networks, phone, surprising new ways such as video messages, and even old-fashioned printed mail to get the attention and increase the efficiency of our outreach efforts.
Hubspot, Linkedin Sales Navigator, and Aircall - Find out why we love these specific platforms and see if they're right for you, too. Get all the insights in this article (linked here).
Zoominfo - Keep reading below:
TECHNOLOGY - ZoomInfo as a Key Player
Although we love every platform in our tech stack, we'd like to take a moment to highlight one in particular, namely, ZoomInfo.
More than just a B2B data provider, ZoomInfo is a go-to-market intelligence platform that allows users to identify, connect with and close ideal buyers. Over 15,000 businesses rely on ZoomInfo's data-driven solutions to empower each phase of go-to-market strategies with an expansive portfolio of native features and integrations.
Traditionally, Zoominfo's bread and butter has always been the massive coverage of accurate contact information on B2B professionals. However, the company has set new standards in B2B intelligence, layering in advanced company insights that go beyond rudimentary firmographics. ZoomInfo reveals tangible business dependencies, including location data, department employee count and org charts, installed technographics, and even real-time news updates, like funding rounds and production launches.
Back to the ZoomInfo core platform, A few unique characteristics stick out to us. We love their 'scoops' section because it lists struggles, pain-points, or updates that a certain company is having in a certain month, all chronologically sorted for convenience. The scoop section might state that the particular company we are researching 'is experiencing challenges related to workflow management', or perhaps that 'initiatives related to call analytics & management are currently in progress in the marketing department', just as two examples.
'WebSights' is another feature we find truly remarkable because it allows us, as users, to view who has visited our website or landing page. Rather than waiting on marketing automation to qualify leads, we can now have the opportunity to reach out and strike while the iron is still hot rather than wait for prospects to make the move (see why the MQL is dead by checking out our article, linked here). This aligns with our newest update to account-based marketing, called Agile ABM, because it speeds up the sales cycle and delivers a shortcut to finding the most relevant answers to our prospect's questions. Through WebSights, we can prioritize our outreach and immediately contact visitors to inquire about how we can help them, and they'll already be familiar with who we are. Overall, this improves the return-on-investment of our website while saving time, and helps us find new prospects that are more likely to convert to clients.
We also love the precise filtering options on the ZoomInfo platform which lets users augment their lists with people within their target audience and cut down research time. Additionally, a handy organization chart is provided to give an overview of management, sorted in their respective levels, and then filtering can be used to find relevant information according to which prospects are chosen from the org chart.
Ron David, Infinityn International Client Success Director, stated, "I am able to find the relevant prospect based on multiple search criteria and filters. I am also able to see the organization chart that helps to understand the decision making process (at least to the highest degree possible without actually speaking to them). I am able to quickly identify who the relevant decision makers are: which is the one that will actually sign the deal, which one is the user, who might be the person really facing the challenges that the product or solution can give an answer to. Also this can help us figure out who the technical buyer is that may be overlooking the users and will be able to most influence the main decision maker on the buying journey. All in all, it's a really powerful resource for us".
ZoomInfo 'Intent' allows organizations to be displayed according to their search interests, AKA their 'intent topic'. Filtering helps narrow down relevant prospects. In the example above, filters were set to include companies larger than 500 employees and $100 million in annual revenue.
And, we couldn't mention this platform without emphasizing one of their best features: 'intent'. The intent feature "determines the topics that are actively being researched by specific organizations at an above average rate", in the words of Zoominfo (view here). With intent, users can subscribe to a few of these topics that are relevant to their industry. Once they are subscribed, they can see which companies are actively searching those terms, and when. For example, we at Infinityn subscribe to the topic "sales outsourcing". We monitor which organizations search for this term, and when we see an organization on the list that aligns with our industry (large-scale tech enterprises, amongst others), we can reach out to them with the knowledge that we can deliver real value to fit their precise needs. Instead of shooting away in the dark, we can begin a meaningful conversation from the get-go, and find ways to deliver the sales outsourcing (or whatever your intent topic may be) that our prospects are looking for.
We trust ZoomInfo for a few other reasons as well:
Firstly, Zoominfo has found home in the top spot of 19 different G2 Grid Reports according to BusinessWire in the summer of 2020. The ranking is based on reviews from by real users to help identify a wide variety of sales and marketing points of interest.
Secondly, we can see that they have a great track record. Organizations like Box, Zoom, Oracle, Demandbase, Zendrive, Outreach, Fujitsu and countless others rely on Zoominfo's data to fuel their sales efficiency, call output, email campaigns, pipeline, and more. In turn, recognition such as MRI's Vendor of the Year and Best in Data Sources, TrustRadius's Top Rated Badge for Sales Intelligence Software, Stevie Awards' Silver Sales and Customer Service, AA-ISP's Productivity Tools Provider of the Year, and many, many more have been awards to ZoomInfo for their reliability, ease of implementation, high quality and satisfaction.
Lastly, we have seen first-hand that solid results come from implementing the right tools such as ZoomInfo. Infinityn Business Intelligence Specialist, Yuriy Koshulap, estimated a five-fold increase in output of his reports which made the basis of the team's sales outreach since using the platform. Furthermore, he stated that Zoominfo, "dramatically improved BI research and reporting in quality" due to the fact that the platform "provides automation, batch processing and AI tools, but, at the same time, allows tinkering and search customization".
David continued, "Our human-centric, multi-channel sales development approach is best supported by a data platform that lets us maximize our chances of getting through to the right people - the right level of prospects - in order to start building a trusted relationship with research and information that is tailor-made for them. What's also quite eye-opening for me is the astonishing usefulness of the digital intent information, which is like a compass for us to find companies that show an interest in certain areas we represent, namely for us, in areas where we can help them grow their sales pipeline and revenue. We can now turn our sales people's focus on companies where we can most probably make a real difference right now, thus shortening the sales cycle considerably, getting us additional revenue in a predictable way."
H2H APPROACH - Human-to-Human Foundations
So you've figured out which platforms are most suitable for your organization, and you have a fitting tech stack now. But what comes next? Logically, the next step would be taking the data and converting it into valuable insights that bring real sales results. But as you might imagine, that's easier said than done. We have two components of the SPS3 Methodology that do just that. The first is our Human-to-Human foundations. Secondly, our industry knowledge. Let's dive into the H2H approach first.
When we say that we embody the human-to-human approach, we really mean that we aim to embody the quirks, the imperfections, and the individual variation that comes with being human. Although automation and robots could cover a much larger portion of the workload, and they don't require breaks, special accomodations, the need to bond with colleagues, and so on, we feel that it's worth nurturing the human aspect of business because we know the outcome will be more valuable, fulfilling, and effective. We at Infinityn believe strongly in this component of the SPS3 Methodology because we have seen the way happy employees work: their outreach is friendly, personalized, professional and consistent.
Company culture plays a large role in building the human foundation of a company. We believe that company culture is more than just some catchy lingo that is thrown around in internal discussions or a few yearly BBQ events. We've seen the way that retention rates fluctuate heavily in the sales industry, and it's clear to us that having the right culture also leads to happy, efficient, and productive employees who stick around. At Infinityn, we nurture a special work hard - play hard, fun environment for team members who connect with enterprise leaders on your behalf. We attract global talent easily to our nice premises, headquartered in one of Europe's most exciting cities, and we use our prime location to create a welcoming, comfortable feeling to our workspace. We've handpicked a Happiness Manager who ensures the wellbeing of our team. The result? Our retention rates are 3-3.5x the industry average. Overall, we aim to provide our team with the atmosphere necessary to foster positive habits within our organization, and we feel that this kind of company culture can make an enormous impact on a company's overall sales performance.
When employees are nurtured in an environment where they can thrive, magic starts to happen. The powerful data taken from ZoomInfo (and Linkedin Sales Navigator) and organized in our CRM (Hubspot) comes to life through our employees, because they convert this data into stories used for genuine outreach. For example, we see on ZoomInfo that our target company prospect has troubles with digital transformation. Our sales developer would use that information to tailor their friendly outreach by offering a discussion immediately around digital transformation, knowing that topic is directly most relevant to them. The conversation can then most quickly find further pain points and needs, build rapport, and deliver more value in the most relevant way. Rather than sticking to the same old template, automatic outreach, we add the dash of personality and care needed to stand out and show that we are here to deliver solutions, not simply grow numbers.
OUR EXPERTISE & TECHNIQUE - The Art & Science of Infinityn
Because we are here for value and not solely numbers, we aim to make our processes as concise as possible. Not only do we aim for a shorter overall sales cycle (see how AABM cuts the long sales cycle here), we also aim to cut down on the number of people we reach out to so that our time is spent only on the most relevant people, and so that our conversations are authentic. We refrain from mass enrolling, for example, 2,000 people (a large amount) in an email sequence sent out to prospects, despite the fact that ZoomInfo would give us enough great data on all of those prospects. Rather, we select the few that matter (for example, 20, or 50, or at least as many as we see fit and most importantly, are relevant). While other companies might use the insights that ZoomInfo provides to blast out an overwhelming amount of automated outreach, we at Infinityn have decided that personalizing our messages to a select group of buyer personas is the way to go - which also ties in to our humanized approach. But how do we decide which people are most relevant to reach out to?
This is where our industry expertise and technique comes in. The art and science of Infinityn is all about research-heavy prospecting and indicator-centric processes. We generate SQLs (sales qualified leads) on an ongoing basis, at scale, though 65% research and 35% execution. Our team consists of multiple Business Intelligence Specialists to provide information and insight that power our sales team. We feel that our rigorous and thorough research process is a key determinant of our results, because our sales reps are immediately hitting topics that our prospects actually care about, due to the research conducted beforehand, but also during the marketing and sales journey. Although we reach out to a smaller number of people than we would through mass-enrolling sequences, we've found that the research done throughout our outreach process more than makes up for it.
A visual representation of how we at Infinityn use ZoomInfo's insights to create an overall sales and marketing funnel
Part of our technique also involves using neuro-science-based scripts. When devising our outreach scripts, conversations and followup-sequences, we employ the latest results from the field of neuroscience and persuasion-psychology. Furthermore, 80% of the value we create happens according to tested and well documented methods, processes. About 20% is "art": we provide space for our experts' intuition and tacit knowledge to come into the picture. This "intangible" bit is often what creates big breakthroughs.
While technology alone takes an organization far, this art and science; the tacit knowledge, industry expertise, combined with a real, human touch, takes our success to the highest level. For performance in outbound prospecting, success has two components; being numbers driven and quality-oriented at the same time.
IN A NUTSHELL - SPS3 Methodology makes for a win
Combining a convenient data powerhouse such as Zoominfo, pairing it with human, personalized outreach, and adding industry knowledge with intuition makes for a winning journey to sales and marketing success. And for us at Infinityn, this combination has been a key factor in propelling our team forward: in fact, in June of 2020 amidst the COVID19 pandemic, our company grew by 18%. This is phenomenal for us because we realize not every company and industry has been this fortunate. However, alongside a mixture of lucky components, we also feel strongly that our methodology has given us a competitive edge and has made our outreach successful, which has led to client satisfaction and continued growth.
We hope that you can implement a similar approach with your prospecting efforts so that you, too, can maximize your potential in the market. Remember the three components: Technology, Human-ness, and the Art & Science - and surely you'll be on your way to success as well!
Perhaps you need help implementing our SPS3 Methodology in your own organization? How about some extra guidance creating your sales tech stack? If you are thinking of buying or switching database service providers and would like to understand the factors to consider or get a roadmap for your project - let's consult!