Tájékoztatás a csődeljárás elrendeléséről
A Fővárosi Törvényszék
39.Cspk.14/2023/9. számú végzése
csődeljárás elrendeléséről

A bíróság elrendeli annak közzétételét, hogy az Infinityn International Korlátolt Felelősségű Társaság
(székhely: 1117 Budapest, Alíz utca 1 A, cégjegyzékszám: 01-09-283249, adószám: 25577813243)
gazdálkodó szervezet (adós) csődeljárását elrendelte.
Az eljárás a fizetésképtelenségi eljárásról szóló, 2015. május 20-i (EU) 2015/848 európai parlamenti és
tanácsi rendelet szerinti főeljárás.
A csődeljárás kezdő időpontja e végzés Cégközlöny honlapján történő közzétételének napja.
A végzés közzétételétől az adóst fizetési moratórium illeti meg a vele szemben a fizetési haladék kezdő
időpontját megelőzően, vagy az azt követően esedékesé váló pénzkövetelések vonatkozásában.
A bíróság által kirendelt vagyonfelügyelő neve, székhelye és elektronikus levelezési címe: Fejérvári-ház
Gazdasági Szolgáltató Kft. (székhely: 1054 Budapest, Alkotmány utca 10 3.em./24, elektronikus
levelezési cím: fejervari@felszamolohaz.hu)
A hitelezők fennálló követeléseiket e végzés közzétételétől számított 30 napon belül - a csődeljárás kezdő
időpontját követően keletkező követeléseiket pedig 8 munkanapon belül - jelentsék be az adósnak és a
vagyonfelügyelőnek, a követelés nyilvántartásba vételéért fizetendő díjat ezzel egyidejűleg fizessék be a
vagyonfelügyelő Cstv. 12. § (1) bekezdés szerint közzétett pénzforgalmi bankszámlájára.
A követelés nyilvántartásba vételének feltétele az, hogy a hitelező annak 1%-át – de legalább 5.000
forintot és legfeljebb 100.000 forintot – nyilvántartásba vételi díjként befizessen a vagyonfelügyelő
pénzforgalmi számlájára.
A fenti határidők elmulasztása esetén a követelés nyilvántartásba vételére nem kerül sor. A követelésbejelentési
határidő elmulasztása esetén igazolásnak nincs helye.

Budapest, 2023. évi október hó 4. napján
Dr. Farkas Ildikó s.k.
bíró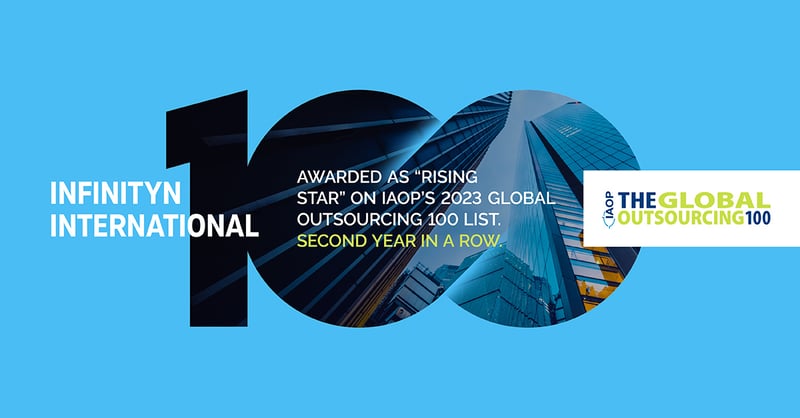 RECOGNITION FOR IAOP'S GLOBAL OUTSOURCING 100 PROGRAM 2023
After winning this award last year, it is our pleasure to announce that Infinityn International has been selected for the 2023 Global Outsourcing 100 award – the annual listing of the world's best outsourcing service providers, the second consecutive year!

IAOP'S GLOBAL OUTSOURCING 100 PROGRAM FOR 2023 - APPLICATION
In 2021, Infinityn succeeded in receiving IAOP's prestigious award for 2022 and we are more than proud to showcase that.
This year, Infinityn is pleased to report that we have successfully completed the application for the 2023 Global Outsourcing 100 program again!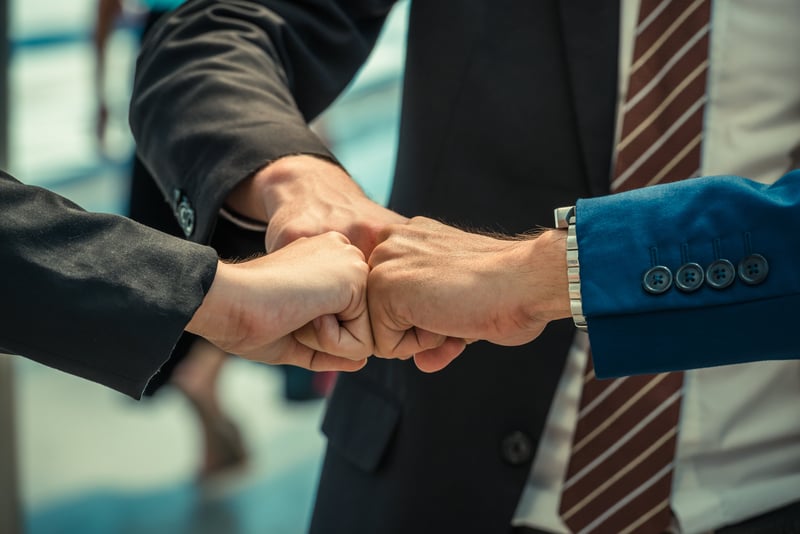 INFINITYN AROUND THE WORLD – EVENTS & CONFERENCES
We are proud to announce that Infinityn's professionals are set to attend three conferences the coming months. These events offer great opportunities for us to meet likeminded specialists who are experts at their fields and share our passion and vision for continuous growth.
Infinityn International awarded as Rising Star on IAOP's 2022 & 2023 Global Outsourcing 100 list.